Transforming
With Innovations

"The very essence of leadership is that you have to have a vision. It's got to be a vision you articulate clearly and forcefully on every occasion. You can't blow an uncertain trumpet."
As one of Nigeria's finest indigenous oil and natural gas producer operating in the Niger Delta region of Nigeria, Moni Pulo strategically positions to maximize hydrocarbon production and recovery from its existing assets, acquiring and farming into new opportunities in Nigeria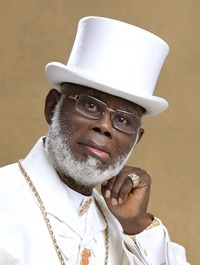 'The journey of a thousand miles starts with a single step'…..and it was with a single and simple step and single minded focus that the journey of Moni Pulo Limited  began in 1992-our year of incorporation.
High Chief (DR.) O.B. LULU-BRIGGS, OON, DCF, Inikeiroari V Of Kalabari Kingdom
From inception, my focus was to establish and operate a viable business concern; an organization that would operate according to the highest and best global standards of operation. To achieve this, we chose to benchmark our operations with the multinational oil exploration companies and do the right things at the right time, from the very onset.