Moni Pulo Limited (MPL) operates offshore in the Oil Mining License (OML) 114 concession (ex OPL 230), located in the eastern lobe of the tertiary Niger-Delta in the south-south region of Nigeria.

"When we accept tough jobs as a challenge to our ability and wade into them with joy and enthusiasm, miracles can happen. When we do our work with a dynamic, conquering spirit, we get things done."
Operational activity on OML 114 include the acquisition of 3D Seismic Data in the northern area of the concession, in October 2011. After further seismic work and the successful completion of the first phase of the optimization activities on the concession in 2013, MPL commenced the second phase of a production optimization/well intervention programme on OML 114 in February 2014. Also, the company continues to appraise identified viable fields for hydrocarbon exploration in the southern area of OML 114's Abana field. MPL has commenced plans to carry out well optimisation in its Abana field in 2020.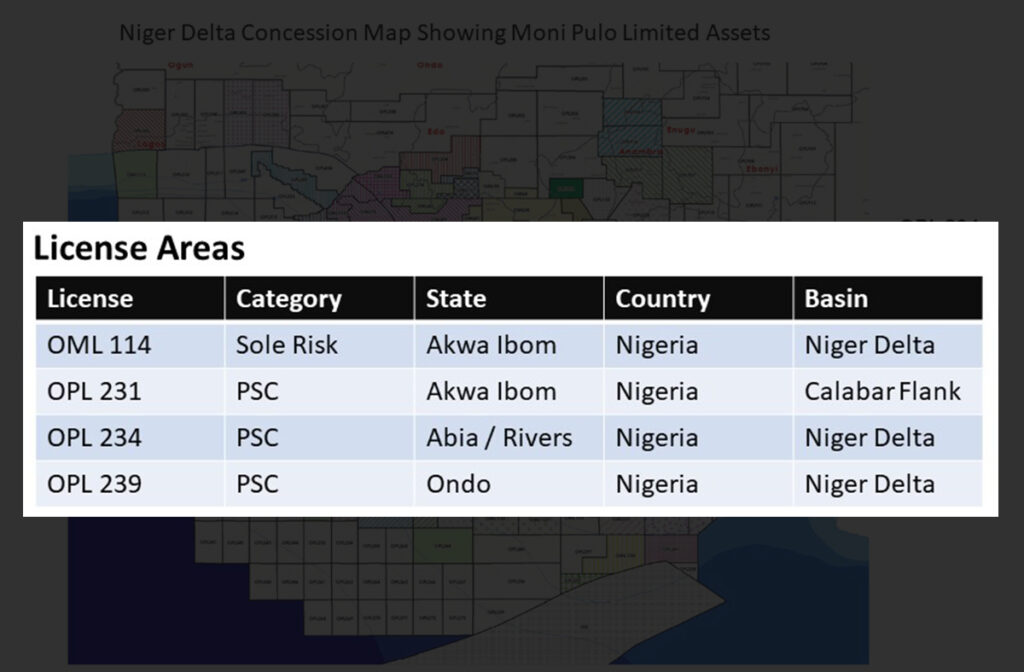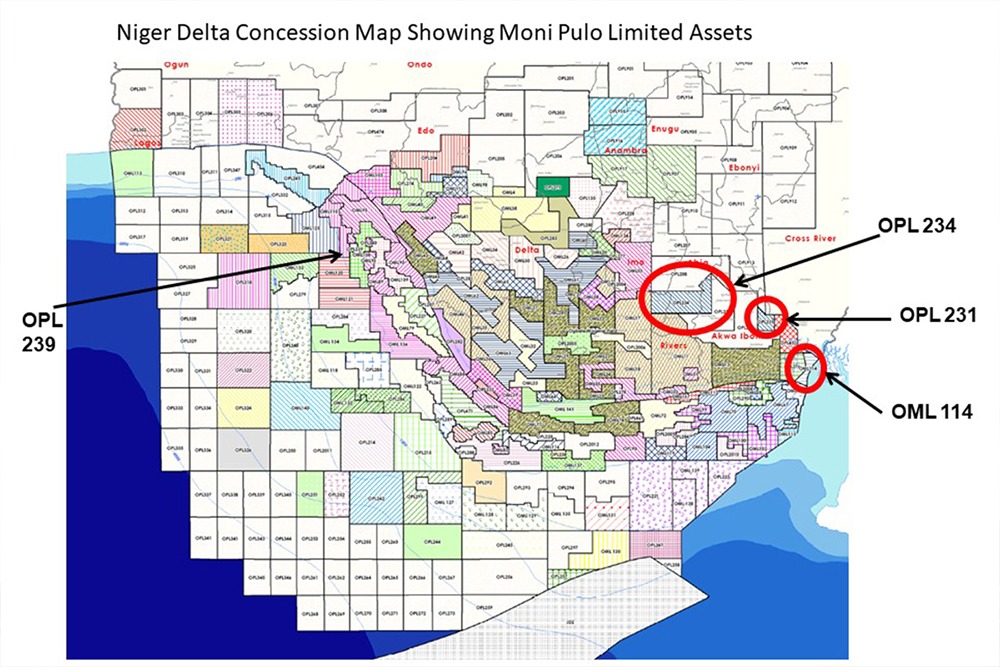 Focused on expanding its scope of operations, MPL was awarded Production Sharing Contracts (PSCs) for three new blocks: OPLs 231, 234 and 239.  Preliminary work has commenced on some of the blocks, especially OPL 231, with the acquisition and processing of 3D data for the field in 2013. With the interpretation phase of the acquired data almost completed, the company plans to drill appraisal and exploratory wells in the OPL 231 field by 2015, we also carried out development study for Ntanta field and U9.3 reservoir of OML 114.
Continuing in our drive to achieve more in 2018, we commenced Drilling of Exploration/ Appraisal wells in OPL 231 and did well testing on the appraisal wells and commenced post drill studies of ITUK Field OPL 231.
In 2019/2020, we have commenced plans to carry out exploration/appraisal well drilling of the Northern area of OML 114.
The commitment over the years since its inception has earned the company various HSE milestones and currently achieving over 5 million NLTI on our offshore and onshore facilities.